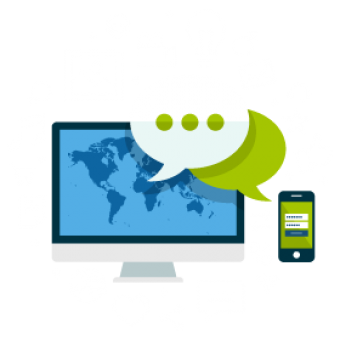 Social Media Marketing Services
An effective social strategy can help you grow your business, maintain your social presence and engage with the audience.
We are a SEO agency with skilled marketers around the web. Meet our social media experts, who can establish your presence in social media, help you to identify targets, engage visitors with informative contents and other activities. They will help you to integrate your online presence with social media.
We evaluate social media strategies specially for your brand or services. We dig deeply to convince your audience. Basically, we give full support, manage your social programs like hosting an event, engaging audience informative contents, sharing videos, blogging and all other activities that attract new audience who certainly might switch into a real customer.
We emphasize on branding in a very professional way. You will see the results of social media marketing by the increasing number of social sharing, comments, likes, re-tweets, fans and followers. Our experts can help you with all the social media platforms like Facebook, Google+, Twitter, LinkedIn, Pinterest and so on.
Brand Monitoring
We can help you to monitor the customers activity and improve your reputation. We can also find out the reviews of your customers.
Social Media Contents
Content is Money! Our Experienced team can help you with most suitable contents for your brand.
Social Media Management
We have a Pro level team to create and customize social media profiles. you can rely us with targeting customers, content creation, and branding ideas that will exhilarate audience presence.
Setup & Custom Profile Design
We have a skilled and experienced team of social media experts whom you can depend fully. We can manage all of your social accounts on your behalf and increase the activity of your audience.
Let discuss about your project and start the journey
Meet the Pro team of GR who can bring a new and most innovative way to get the highest potentiality from social media.