A full service problem solver
Our team develops effective solutions for our clients.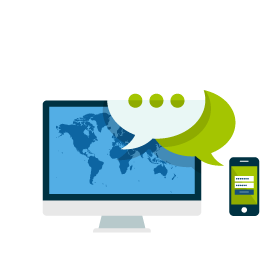 We pursue relationships to achieve goals with integrity to our employees, customers and other business partners.
Our team of specialists consistently exceed our customers expectations. We deliver creative ideas with innovative ways to develop them.
We work in areas as diverse as SEO, email marketing and social media marketing to print media, TV and direct mail.
O U R V I S I O N
To improve the daily activities of our customers threw comprehensive and fully managed solutions.
Milestones
Some notable events:
December, 2010
Completed first full business website startup package - Domain, Hosting, Design and Development.
August , 2011
GroundRoof, LLC was formed in Green Bay, WI.
October , 2011
GroundRoof designed and printed new sales flyers for a company and they have been distributed to all 50 states along with Canada.
July, 2013
Expanded our Full Service Social Media offerings. Now you can outsource 100% of all your social media to us!
February, 2014
Upgraded hosting servers. Bigger, Better, Faster and more secure!
March, 2015
Upgraded Hosting Servers AGAIN!